Article published on 25 August 2009
BC Lottery Stands Firm on Increased Gambling Limits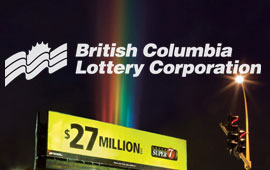 The Maple Gambling image gallery control requires that you have the Flash Player plugin installed and JavaScript enabled in your browser.
The BC Lottery Corporation has stood by its decision to increase the gambling limit at its PlayNow website in anticipation of the introduction of a full suite of online casino sites by March 2010.
Last week, the Corporation caused an uproar when it announced that it would be increased its wagering limits from $120 a week to as much as $10,000.
The group will be the first province in Canada to allow online gambling with such big limits.
The Chief Executive Officer of the BC Lottery Corporation, however, was adamant that this was the only way to control online gambling in the province, as well as increase revenue for local government.
It is believed that the increase could generate up to $100 million each year by 2014.
"Rather that it all going to offshore places like Antigua, there's an opportunity to keep it here in British Columbia," said Michael Graydon.
It is estimated that as much as $87 million is spent by British Columbians each year at offshore - mostly unregulated - gambling sites.
As noted, opposition to the move has been fierce. Speaking for the New Democratic Party, Shane Simpson called the announcement "unacceptable" and said that "this has been done with no consultation, as I can see, with people who are concerned about problem gambling."
However, Graydon said that the BC Lottery Corporation had in place provision to prevent problem gamblers from losing large sums of money.