Article published on 31 August 2010
Prince Edward Island Shows Interest in Online Gambling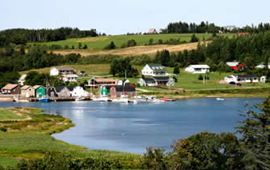 The Maple Gambling image gallery control requires that you have the Flash Player plugin installed and JavaScript enabled in your browser.
Yet another region in Canada has expressed interest in the idea to introduce online gambling as a viable alternative for local gamblers.
The finance minster for Prince Edward Island, Wes Sheridan, told the media that his government was seriously considering the initiative proposed by the Atlantic Lottery Corporation to bring online gambling to residents.
Currently, the online gambling market in the region was being serviced solely by offshore gaming sites, said Sheridan, meaning that Islanders were being exposed to "risky, unregulated" sites.
In a bid to offer online gamblers a safe and fair gaming environment and to become part of a market worth an estimated $50 million, Port Edward Island is seriously considering being part of the initiative to launch a government regulated site.
"What we're looking at, and what Atlantic Lottery Corporation has proposed, is to go forward and put a site up there to compete with these offshore entities and play in a regulated, policed kind of fashion," said Sheridan.
The province will now be studying the ALC's proposal very carefully, and a final decision will be made when cabinet gives the thumbs up to Islanders wagering at a regional, regulated site.
Out of the provinces in Canada, a number have already expressed their intention to go forward with an online gambling initiative.
Lotto Quebec and British Columbia Lottery Corp have received the green light from their governments, while the same is expected for the Ontario Lottery and Gaming Corporation.
The Nova Scotia government said this week that it would be examining the possibilities.
Only the premier of Newfoundland and Labrador has expressed his negative views on the option.