Article published on 25 February 2011
New Report Shows Online Gambling Industry Worth Nearly $30 billion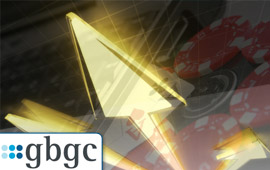 The Maple Gambling image gallery control requires that you have the Flash Player plugin installed and JavaScript enabled in your browser.
Despite the fact that the world was still struggling to recover from the recession, especially in the United States, a recent report shows that online gambling is on the up and up.
A report issued by Global Betting and Gaming Consultants revealed that the online gambling industry was worth $29.3 billion last year.
This was a substantial 12% growth over 2009, according to the report.
Should current trends hold, the industry could actually be worth $40 billion within three years.
Should the US legalize online gambling, this number could jump even further and could even reach $50 billion.
Online sports betting is clearly the big winner in the report. According to Global Betting and Gaming, this category of the market makes up for 40% of revenue.
Earnings from online casino and poker sites made up 46% jointly, while online bingo made up the rest.
"With the amount of countries that have legalized some form of online gambling, that number will most likely continue to grow over the next decade," said industry analyst, Steve Schwartz.
He said that governments have come to rely on the huge amounts of revenue made from gambling taxation in order to generate much needed funds for social needs.
Another person to comment on these numbers was the director of European public relations at Betfair, Tim Philips, who said that the growth of online gambling on the Continent was "one of Europe's real success stories."
Online gambling also continues to grow in Canada, as well as Australia and Latin America.