Article published on 5 May 2011
Canada Becomes Sought After Destination for US Professional Poker Players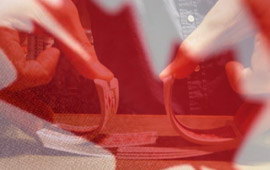 The Maple Gambling image gallery control requires that you have the Flash Player plugin installed and JavaScript enabled in your browser.
Thousands of Americans make their living playing poker, both online and off. The majority of these players made their livelihood at sites such as Poker Stars and Full Tilt Poker - sites that have now been closed to US players.
As such, many pros are seriously considering a move to other regions in the world, and Canada has become a hot destination for these players.
There are many pros and cons to this decision, and it will depend on the individual player whether his or her relocation is successful or not in the long run.
Poker Stars essentially allows American players who have a physical address and bank account outside the United States to play at its site.
As such, moving to Canada maybe be a good idea for players who want to continue their professional online poker careers without leaving the North American continent. Canada is similar to the US in lifestyle and, of course, the language is the same.
However, US players may need to consider the financial factors such as taxation to see whether the move is worth their while. For example, Canada taxes earnings from professional poker gains by up to 50%.
The flip side is that, unlike the US, all winnings made through games of skills such as casino games, horse races or lotteries, aren't taxed.
US players, some for the first time, will be able to launch their careers on sites such as Party Poker and enjoy the privileges awarded to Canadian based members.
How easy is it to move to Canada? It would depend how players define their careers. Even though the country accepts over 150,000 skilled immigrants every year, professional poker players don't rank high on the list of people who have a career that contributes to the country. Authorities will obviously first take doctors, engineers, nurses and so forth first, before providing US pros with permission to emigrate.
A good, sound profession, preferably with a job offer from a Canadian company, will get players into the country, and then allow them to build up their bankrolls at sites such as Poker Stars and Fill Tilt.
If the move doesn't work out, players don't have far to move back across the border.