Article published on 13 September 2012
Match Fixers Targeted Canadian Soccer League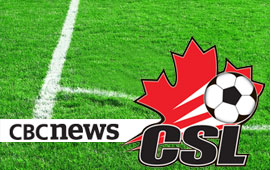 The Maple Gambling image gallery control requires that you have the Flash Player plugin installed and JavaScript enabled in your browser.
CBC News revealed yesterday that European match fixers have tried to penetrate the semi-professional Canadian Soccer League by enticing some players to fix matches.
According to the CBC News matchfixing story, the syndicate targeted that league, as well as other domestic leagues around the world, because players are generally paid a lot less and therefore are more susceptible to earning extra money, and the games have a much lower profile.
Match Fixing Syndicate Based in Germany
The international match fixing syndicate was busted in Germany last year and a court in Berlin heard this week that the scandal was revealed after hundreds of hours of police wiretaps.
The syndicate regularly approached players in the semi-pro Canadian Soccer League (CSL) in Quebec and Ontario, which serves as a talent feeder to top league Canadian clubs.
The criminals' logic for choosing that league was that the games were not popular enough for officials to suspect that tampering was taking place.
"It's easier to fix a game in the lower leagues," commented a lawyer of one of the sports fixers about the Canadian soccer match fixing scandal. "There's less control, less attention to those games, plus the players earn less so they're easier to compromise for money."
Some of the players in the lower leagues earn just $5,000 for weekend games per season.
Canadian Player was Approached Often
CBC News quoted one anonymous player who said that he was regularly approached by match fixers and that he, himself, always turned down these shady propositions.
However, the Berlin court heard that this was not always the case and there is evidence of at least one payment going out to a Canadian player in the soccer league.
The wiretaps also reveal that a match between Trois Riviers home team, Attak and Toronto Croatia was targeted in September 2009 and that $18,000 was paid to top player Antonijo Zupan, to be distributed among other players.
Star Player Zupan Denied any Wrongdoing
The Toronto based CSL All Star Zupan denied any wrongdoing, who said: "Nobody paid me. I don't know." Other players in the game remember particularly easy goals, despite a number of star players on the team.
The Director of sports gambling monitoring group, Sportsradar, Darren Small said that the betting industry is a global business which runs 24/7/365.
"A game in Canada may not be of any particular interest to a domestic audience," he explained about European match fixers targeting Canada.
"But actually, abroad in Asia, in Europe, in other parts of North America, maybe in South America, there may be an interest in that game because it is being offered live and there is an activity on it on the betting side.