Article published on 10 June 2011
OLG Announces Online Gambling Plans for 2012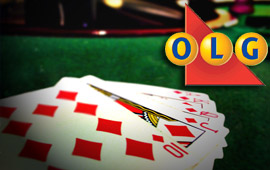 The Maple Gambling image gallery control requires that you have the Flash Player plugin installed and JavaScript enabled in your browser.
The Ontario Lottery and Gaming Corporation announced this week that it has appointed online gambling experts, Sports Gaming Ltd. to act as consultants as the OLG makes further progress in its intended online gambling site.
Last year OLG announced that it would be following in the footsteps of British Columbia and Quebec and offering online gambling to its residents.
This week, the OLG took its plans one step further by releasing a statement where it outlined its intention to have the new site up and running by 2012, a site that would be well regulated and appealing to players.
According to the statement issued: "Between now and 2012 when the program is set to launch, OLG will benefit from analyzing and enhancing best practices and security procedures adopted in other jurisdictions across Canada and Europe. In particular, OLG will implement a strong responsible gambling program and offer increased player protections, secure transactions and data privacy."
OLG Identifies Public Interest Principles
In its statement, the Ontario Lottery and Gaming Corporation identified five key public interest principles that will act as the basis of their new online gambling venture.
To promote responsible gambling.

To prevent the access of minors to the online gambling site.

To protect personal information.

To ensure the integrity of games.

To support the detection of criminal activities such as money laundering.
The OLG will be joining hands with experts in the field of data privacy, crime prevention, gambling abuse and responsible gambling, which will form part of a three pronged plan of action to collect necessary information. A Request for Proposals from qualified vendors will be initiated, and the public will be able to view the offers received.