Article published on 11 February 2011
Vancouver Casino Opponents Speak Out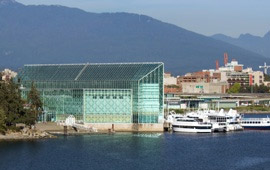 The Maple Gambling image gallery control requires that you have the Flash Player plugin installed and JavaScript enabled in your browser.
Following a public forum on Tuesday night, when hundreds showed support for a proposal to expand the Edgewater Casino in Vancouver, opponents held their own meeting on Wednesday.
The anti coalition group, "Vancouver Not Vegas" are opposed to plans to triple the size of the casino and move it to a new location next to BC Place.
The casino would incorporate two luxury hotels and six restaurants. It would cost $450 million to construct.
But while proponents are eyeing the 1,000 new jobs the casino could provide, Vancouver Not Vegas says that the city doesn't need such a large gambling complex.
In addition, the group called for referendum on the matter at the next civic election in November.
Opponents were told to vocalize their concerns through every medium.
"You tell Vancouver Council this is not how we do deals," said coalition leader, Sandy Garossino. "We have something to say about this and we are going to be heard."
On February 17th, the city will hold a public meeting to discuss the proposal.
Peter Ladner asked if people seriously wanted their signature community sporting event to be "an entrance to a casino."
"The scope of this project is what got me excited about this one," he said. "It's going expand Edgewater Casino slot machine count from 520 to 1,500."
He added that it was time for a serious public discussion about the costs of expanded gambling in Vancouver's community.