Article published on 22 April 2011
NHL Playoffs Betting - The Bruins are Back in the Game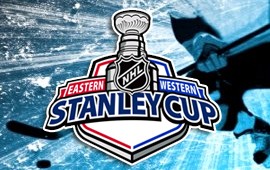 The Maple Gambling image gallery control requires that you have the Flash Player plugin installed and JavaScript enabled in your browser.
Number three seeded Boston Bruins have proven that they're back in the game after winning game number three in the first round series of the National Hockey League Playoffs tournament this week.
The Bruins welcomed back their captain, Zdeno Chara, who missed game number two from reported dehydration, and used his strength and leadership skills to their full potential to beat the Montreal Canadiens on Monday.
After losing the first two games, the Bruins were desperate to win the third contest and proved that they still have what it takes after beating Montreal by a score of 4-2.
Bodog online sportsbook has 18/1 odds that the Bruins will win the Stanley Cup, although these odds vary at other sites.
The two teams will square off in game number four on Thursday night for a match that could determine the future of both in the tournament.
The Stanley Cup is the name of the trophy awarded in the the final series of post-season games of the NHL. It is won by clinching four out of seven games played between champs in the Western and Eastern conferences.
Current odds on the outright winner of the Stanley Cup
Vancouver Canucks 2/1
Washington Capitals 16/5
Pittsburgh Penguins 7/1
Detroit Red Wings 7/1
San Jose Sharks 8/1
Philadelphia Flyers 9/1