Article published on 4 April 2012
Growing Opposition to Ontario Place Casino Plans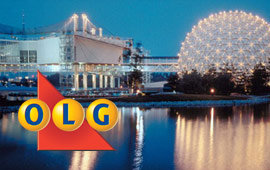 The Maple Gambling image gallery control requires that you have the Flash Player plugin installed and JavaScript enabled in your browser.
Demands have been made by the Ontario Public Service Employees Union (OPSEU) on the province's Premier Dalton McGuinty to confirm or dispel rumors that a new casino is earmarked for Ontario Place in Toronto.
Since the Ontario Lottery and Gaming Corp (OLG) announced plans to introduce a new casino in the province last month, speculation has been high that a natural location would be Ontario Place.
"OPSEU is demanding that Dalton McGuinty publicly state his position on the rumored plans to build a casino where Ontario Place now stands," said the union in a press release.
OPSEU was reacting to what it called a leaked OLG rumor that the provincial government is already in talks to build the casino. It is demanding that McGuinty stop acting ambivalent on the matter, saying that he is "neither confirming nor denying what is to come of the landmark attraction."
New Ontario Casino Could Create Jobs
The chair of the Ontario Lottery and Gaming Corp, Paul Godfrey, said that a casino would create jobs for the province. "It would be a catalyst for economic growth and prosperity," he said. "It will be crucial for tourism, but most of all it will be a source of community pride."
The OLG wants to modernize the agency and increase profits in the wake of stiffer competition from other provinces and the US. Casinos already exist in Vancouver, Montreal, Halifax and Calgary, and the creation of a new casino in Toronto makes business sense, according to the OLG.
However, OPSEU believes that the idea of a casino at Ontario Place will not be well received. "What the Liberals fail to admit is that Ontario Place is a public space," said Warren Thomas, president of the group. "It's up to the public to decide what happens to it. The citizens of Ontario deserve to have a say in the future of Ontario Place, and the truth is that 70% of respondents on the issue do not want to turn it into a casino. McGuinty has to listen up."
Thomas demanded that the Premier settle the matter for Ontarians once and for all and present a clear answer. "Are there plans to build a casino where Ontario Place now sits?" he asked. Until then, opposition to the Ontario Place casino will continue.