Article published on 17 November 2009
Cryptologic Revenues Down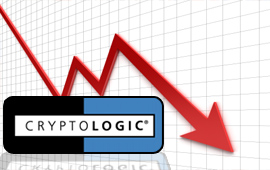 The Maple Gambling image gallery control requires that you have the Flash Player plugin installed and JavaScript enabled in your browser.
Cryptologic, the former Canadian based gambling group that moved its operations to Ireland not too long ago, has posted disappointing results for the third quarter.
The group showed that its revenue dropped a significant 32% from last year's $14.05 to $9.75 million in this year's Q3.
Speaking about the latest financial report, a spokesman for the company said: "Uncertain macroeconomic conditions and sluggish wagering activity contributed to a significant decline in wagering volumes in both casino and poker compared with the previous year."
"While the third quarter is traditionally the slowest season for internet gaming, the seasonal up tick in demand normally seen in September was well below historic trends," he said.
Cryptologic's move from Canada to Ireland, as well as massive restructuring of the group may have partially contributed to the poor results.
Yet, the Chief Executive Officer and President of Cryptologic, Brian Hadfield, was surprisingly optimistic about the future of the group, despite the fact that share prices were the lowest that they have been on the London Stock Exchange in a 52 week period.
"Despite a disappointing third quarter," he said, "Cryptologic's business strategy is delivering tangible progress, albeit at a slower pace than anticipated. With a lower cost base, the largest customer roster in Cryptologic's history and our third consecutive quarter of increased revenue from branded games, we remain focused on executing our plan - and returning to profitability and long term growth."
A further loss is predicted in Q4 due to an adverse economic climate.